BBAndroidMapSubmit
by Don Bradner
BBAndroidMapSubmit is an Android App you can use to submit your location to the BBirdMaps. The app may be downloaded to your Android Device by typing BBirdMaps in the search on the Android market, or using this QR code with a barcode scanner: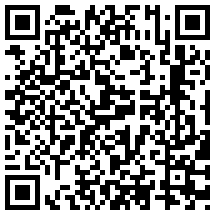 Requires OS 2.1 or later. When the App starts you will see this splash screen with a rotating globe for 3 seconds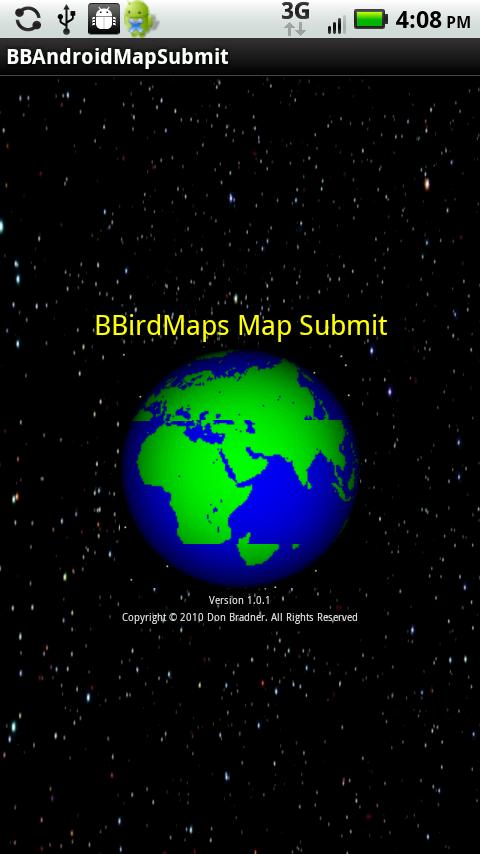 If this is the first time you have run the App, the next screen will be one for setting your login and password for the Map Server. You will not be able to go past this screen until you have validated your entries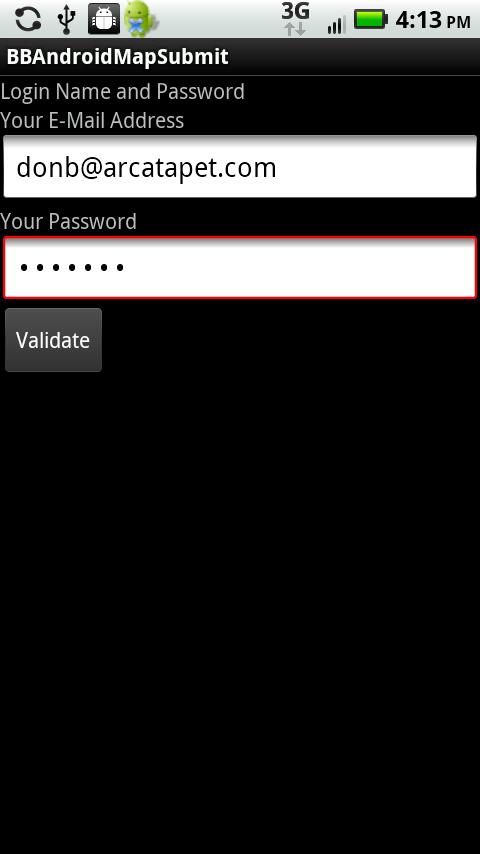 Using the menu you can get to this help screen: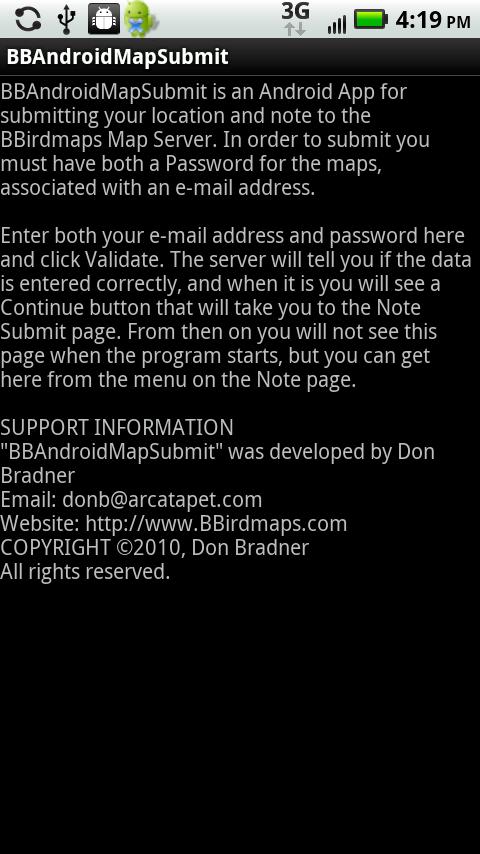 Click the Validate button to confirm with the server that you have the right entries. The response will tell you if there is a problem, otherwise a Continue button will appear.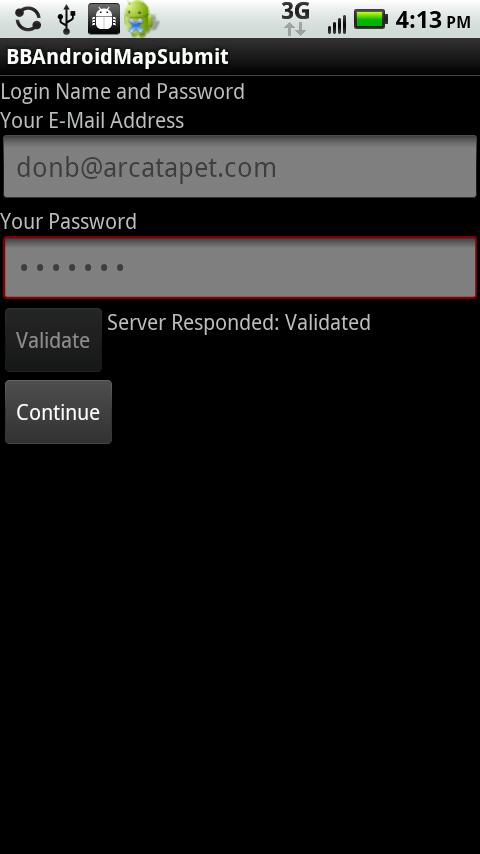 Once you are validated and click Continue, you will see the main submission screen. In the future you will be taken to the main screen immediately after the splash screen, as the App remembers your login and password unless you unistall it, or clear its data. You can get back to the settings page using the menu key while in the main screen.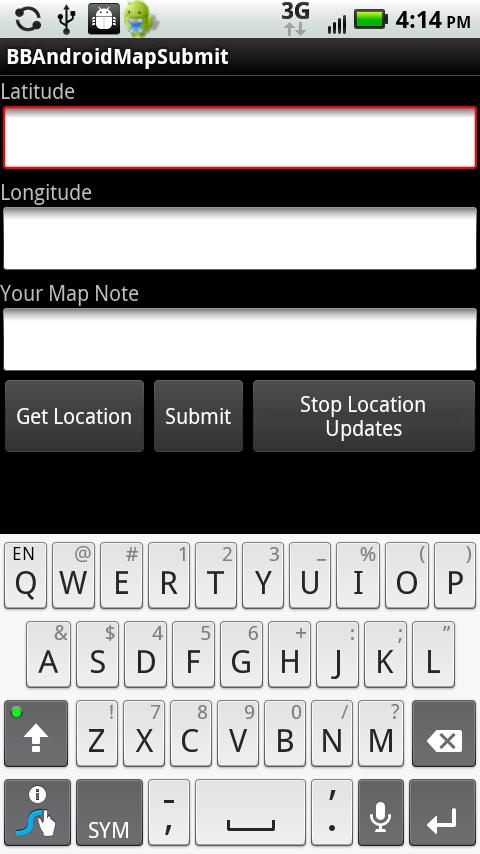 This help screen is available from the menu when viewing the main screen: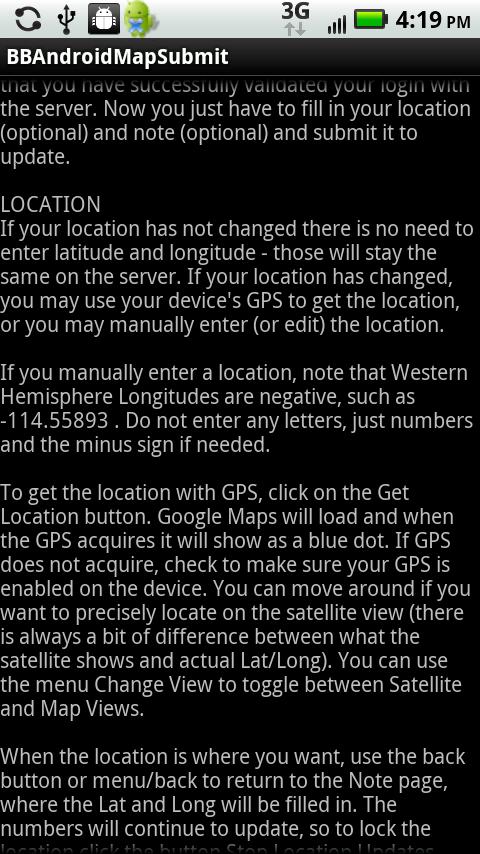 When you tap the Get Location button you will be taken to a satellite view. If your GPS is enabled it will be turned on, and once your position is acquired you will see the blue dot. At that point return to the main screen.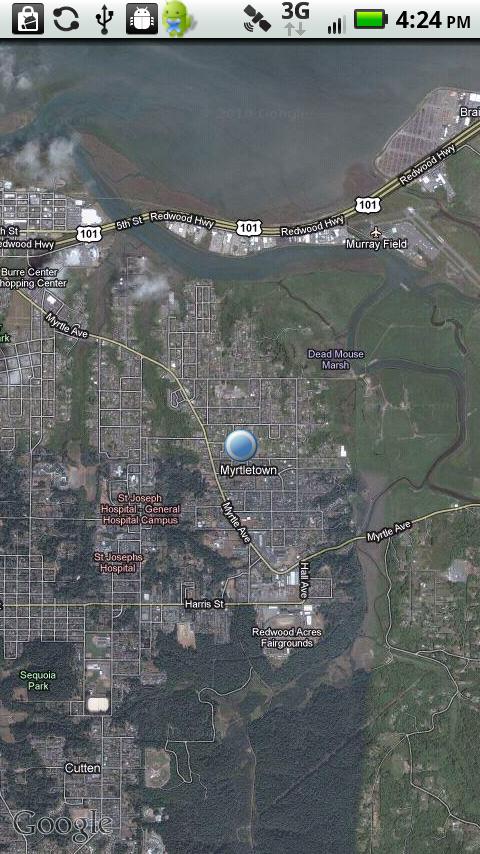 Assuming GPS was acquired you will see your location in the Latitude and Longitude fields. These numbers will be changing in small amounts, and you can stop changes by tapping the Stop Location Updates button.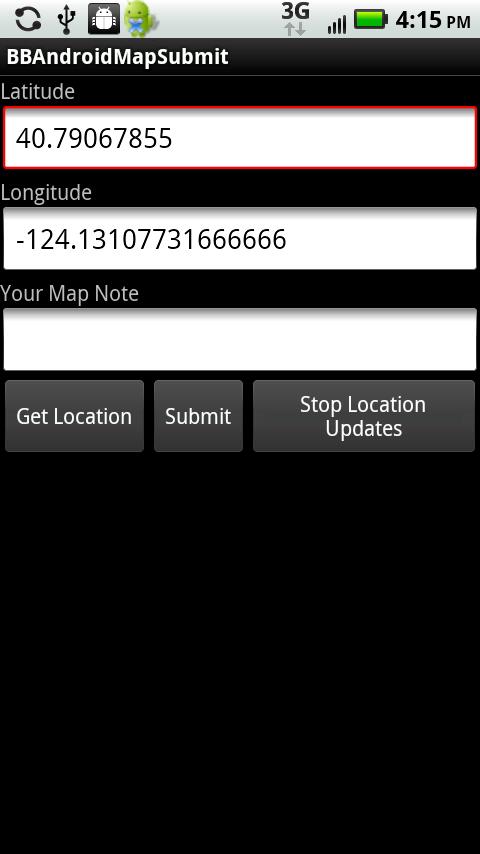 Enter your note, or leave it blank to remove any note already on the map pages.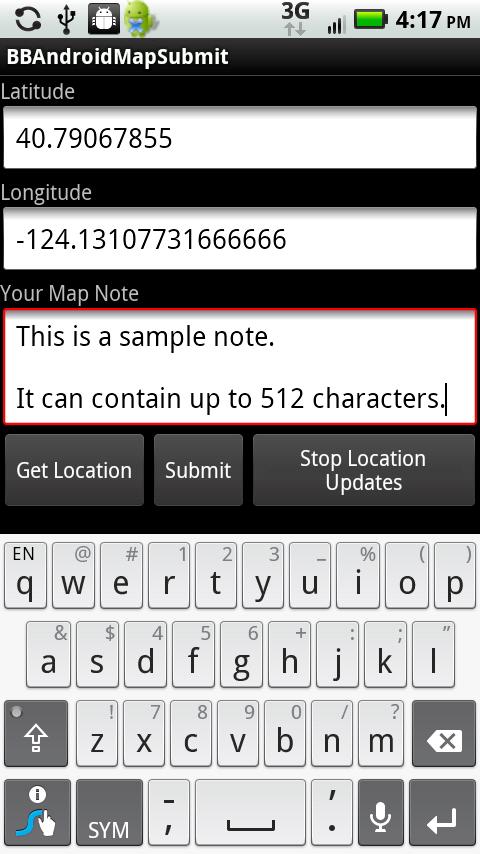 Tap Submit and your data will be sent to the server. Check the response to make sure everything happened the way you expected.